'Where the Crawdads Sing'; A Book to be Remembered
By Ella Tackett
Where the Crawdads Sing is a novel that spans genres and defies traditional conventions. It is author Delia Owens' debut novel, and no one could've predicted the success that would befall it. In fact, book publisher Putnam only originally printed 28,000 copies of the book with no expectation of it being a hit. That was in August 2018, and since then it has sold over 11 million copies worldwide and been translated into 49 languages. It holds the record for spending the most time at #1 on the New York Times bestsellers list for hardcover fiction. As of this week, it remains #1 on the Combined Print & E-Book Fiction list, where it has been for 154 weeks, nearly three years.
The novel, taking place in 1969, centers around a girl named Kya who is left to survive for herself in the marshes of North Carolina. She finds herself accused of a murder that shocks her quiet coastal town. Where the Crawdads Sing is a carefully crafted masterpiece that weaves together a culmination of genres: historical fiction, romance, mystery, nature, and coming of age.
Owens' background as a zoologist and years spent studying wildlife in Africa has made her writing style all the more unique. She has co-written three other memoirs about her time in Africa, making her no stranger to writing, but Where the Crawdads Sing is her first work of fiction. Her scientific background gives her descriptions of the marsh an extra flair, and it is evident that she pulls from her personal experience of isolation.
What makes this book so exemplary has been debated by millions, but what stands out about it is how each person who reads it gets something a little different out of it. There is something for everyone, and no two people have the same reading experience. That being said, this book seems to contain some sort of universal experience. It can be inferred that one of the reasons so many people feel connected to it is that everyone can understand the feeling of loneliness, of isolation, of exclusion, of wanting to be wanted.
The core themes that the book revolves around are the lengths that people will go for human connection, but also the lengths they will go to survive. The book has many levels, and readers can choose what they get out of it. The book can be an enthralling story, with no underlying lesson, or it can be a commentary on human nature. Either way, readers won't put it down until they've read every last page.
Look out for the movie adaptation of Where the Crawdads Sing, in theaters July 15 You can watch the trailer here.
View Comments (1)
About the Contributor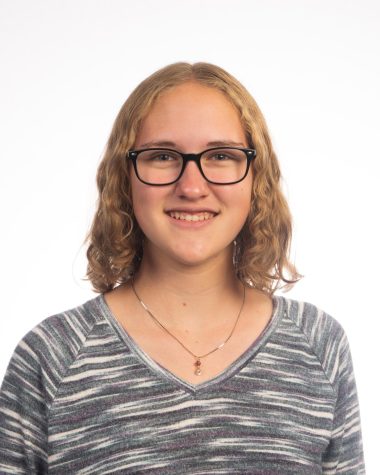 Ella Tackett, Writer
Ella is a freshman at SMHS and a writer for the website. She is involved in Newspaper Club, Debate Club, Model United Nations, and Academic League. She...