The True Human of SMHS
By Haylee Cassen
With a population of 3,700 students, it's hard to focus on just one. Senior Caroline Wood has tried to fix that by creating an Instagram account, Humans of SMHS. This Instagram account features and highlights student and staff profiles, making the school a closer-knit community. 
Caroline Wood, the Senior Class President, a member of Excalibur Knights and the National Honors Society has grown a love for leadership over the past four years. Throughout high school, Caroline has applied herself in many different roles all because of one thing, Humans of SMHS. "I would not be who I am today or have made the accomplishments that I have made without the creation of Humans of SMHS," Wood said. Wood's opportunities have been endless because she highlights other students on campus, allowing everyone to be a part of a connected community. 
As a sophomore in high school, Wood was fascinated and amused by a digital platform, Humans of New York. "It's supposed to model a large community and make it feel smaller," Wood said. The social media account highlights citizens of New York, along with telling their stories. "I wanted to bring a sense of a close-knit community to a big school like ours." Wood said. The idea of highlighting students around campus is a passion of Woods because it allows for a school large in numbers, like ours, to have a sense of family. 
The Instagram account has made an impact on our school. The growing Instagram with just over 1,200 followers; and interviews of just over 300 students in the past 3 years. "I have been able to see the benefit of the culture and the community of our campus," Wood said. There has been a change in how students interact with each other after being featured on Instagram creating new bonds among classmates and faculty. The Humans of SMHS Instagram account has allowed students and faculty to connect to grow bonds that didn't seem possible a few years ago.
Caroline will be graduating in June of 2022, she will need to pass the torch. "As of right now, I am looking for someone who shares the same passion as I do," Wood said. The passion of connecting the campus and seeing the school come together. Wood hopes to continue the account in the following years. The doors have opened for Caroline, and we are excited to see what she does in the next chapter of her life.
Leave a Comment
About the Contributor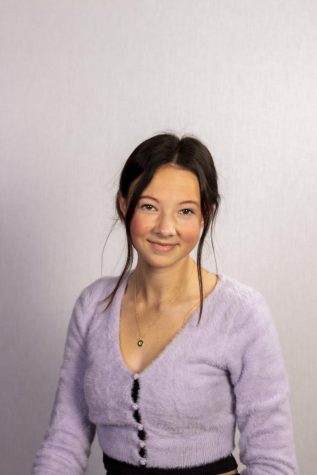 Haylee Cassen, Writer/Social Media Manager
Haylee is a Junior at SMHS and is involved in ASB, varsity girls field hockey, National Honors Society, and varsity girls lacrosse. In her free time Haylee...