SMHS Committed: Chloe Naranchich
By Rena Keyes
The clock is ticking towards the end of the year and with it, senior's college decisions are fast approaching. There are so many factors to play into when deciding where to go to school.  Senior Chloe Naranchich is ahead of the game, already knowing what her next four years entail.  
Naranchich is attending the University of Utah not only for academics, but to play beach volleyball. She has been playing indoors for seven years and has grown her love for beach over the last year and a half. "Committing was a huge relief and I felt very accomplished after putting in a lot of hard work," Naranchich said.
When deciding where to commit, Naranchich never had a dream school but wanted to "get the full college experience" by going to a large university with a well-developed football team.
Naranchich doesn't have any plans to play volleyball beyond college, but is grateful for all volleyball has taught and the opportunity to study at Utah. She plans to major in business while deciding what she wants to do in the future.
Deciding where to go to college and what to study isn't the only hard part. Chloe will have to leave her twin, Livi Naranchich, and her family for the first time ever. Leaving behind familiar friends and family for something unfamiliar can be challenging. She believes it will be a weird experience at first however, is "excited to play volleyball and meet new friends."
Narachich is excited for the opportunity and wants to see all other athletes achieve their college dreams. When asked what advice to give those looking to commit to a school Narachich suggests emailing coaches and putting yourself out there. She says "hard work and believing in yourself goes a long way!" Look out for Chloe's name next year on the University of Utah beach volleyball roster!
View Comments(1)
About the Contributor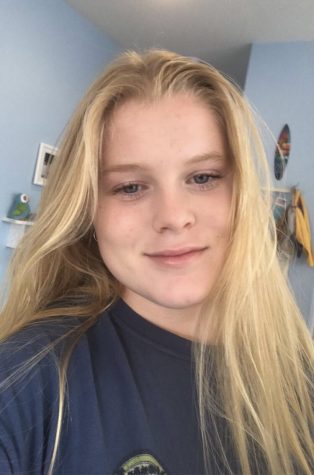 Rena Keyes, Co Editor in Chief
Rena likes to go to the gym and go on long walks with her dog. When Rena is not working at Handels, she loves to read, especially fantasy novels. If Rena...