SMHS Student Waits Tables in Order to One Day Take Over the Family Business
By Saraya Nelson
 Washing dishes, waiting tables, and rushing to deliver food are constant tasks for workers in the food business. For Landyn Kelly, she has to go above and beyond in what could be her future career.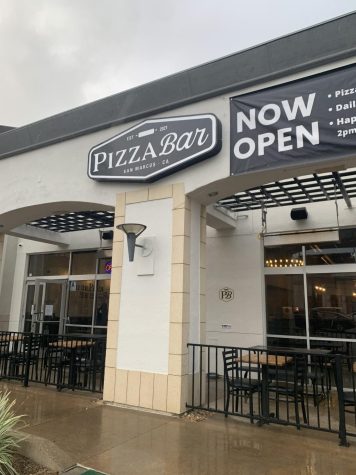 Lynn and Adam Kelly, Landyn's parents, are the co-owners of the business Pizza Bar, a pizza restaurant in San Marcos, California. The restaurant opened in November 2021 and now has a staff containing close to all high schoolers. "My mom and dad always told me and my brother that restaurant experience and working in a restaurant before you're an adult is necessary and that everyone should have that," said Kelly.
Kelly spends three hours after school waiting tables, washing dishes, and working as the cashier. ¨It's hard work but it's rewarding when I get my paycheck," said Kelly. She trains in the kitchen for hours a day, learning and improving on her culinary and serving skills. 
"I didn't have to interview and got right into it. It's easier because if I have a question I can just ask and not be afraid, but there's more pressure coming from my parents on me doing well and everyone expects me to know what to do."  She works from four until eight, four days a week. "Cooking is a magical experience that I would highly recommend anyone to try, even if it's a simple recipe." Being the youngest in the room most of the time, Kelly has adapted to the professional system that allows for all the trainees to work together more efficiently.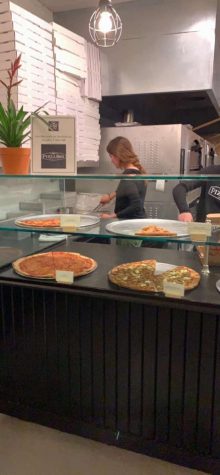 Kelly's passion for cooking makes it easier for her to deal with angry customers. "When someone who is a challenge walks through the doors, I just have to remember that I plan to run the restaurant someday. So even if they are annoying I have to work through it and keep a good name for my family," said Kelly.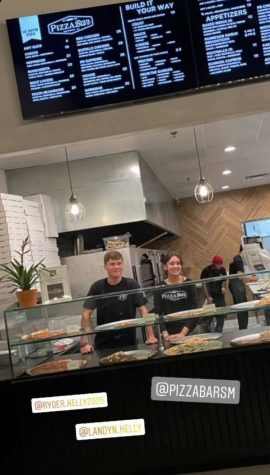 The pressure is on to succeed for her and her brother, Ryder Kelly. They had to learn everything, even how to manage the taxes. The plan in the future is that Landyn Kelly will carry on her family's business.
View Comments (4)