Changes due to COVID-19 and their Permanence at SMHS
By Ella Tackett
Masks, Chromebooks, and social distancing. When a student looks over the crowd of people in the hallway nowadays, what they see is much different than what they would've seen two years ago. Many changes have come forth since returning to school after the pandemic, some positive, some less so. The overall permanence of these changes could affect current students and future generations as well. 
The most visible change is the masks that every student has to wear. This could very well be permanent, but only time will tell. While the controversy surrounding masks is universally known, in the medical community the benefits of widespread mask-wearing are undeniable. This is unquestionably evident in the dramatic decrease in Influenza cases we have seen this year. "From my own little small lens, I would love to see the masks go away, but I understand there's a bigger picture," English teacher Mrs. Birk said. Still, the permanence of masks is not known, to the school or to anybody. "Even after we stop wearing masks, I think people will be a lot more aware," said junior Maddie Manley.
A change that affects students exponentially in their day-to-day lives is the application of Chromebooks. This change is a double-edged sword; for kids, it is fantastic to have technology at their fingertips, but for the staff in charge of implementation it can be a challenge.  The benefits are quite extensive for students, especially for the lower-income group who may not have access to such technology at home. It also leads to fewer physical papers, which is good for students as well as the environment. The downside is that broken Chromebooks and the staff needed to fix them result in added expenses for the school, which results in less money going into other programs. There are 25,000 Chromebooks in circulation just in the SMUSD district, up from 18,000 in June of 2020.
A change that can't be seen is how many kids are struggling from the year they spent online. This group of kids left behind by the pandemic may find it hard to catch up with their peers, especially as the year progresses. "I think that the gap has widened between the kids that could and the kids that couldn't, and that could mean anything whether it be a sport to an academic," Mrs. Birk said. A change that is hard to see but is very real for many students may end up being more permanent than anybody would like. "I don't know if the gap will ever decrease, but I do believe other strengths came about during the pandemic that weren't there before," says Mrs. Birk.
The past couple of years have meant big changes everywhere, in all aspects of life. 'Before the pandemic' has turned into an elusive past that seems surreal, like it didn't even happen. Kids born at the beginning of the pandemic are now almost 2, and they will never know a life of 'before'. Although, for those of us old enough to remember, this new normal will take some getting used to. We just have to adapt and hope that the changes we have seen in our lives are for the better.
Leave a Comment
About the Contributor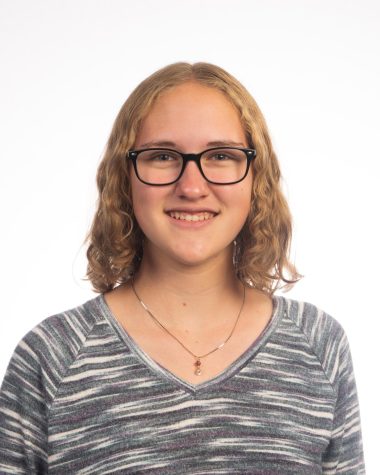 Ella Tackett, Writer
Ella is a freshman at SMHS and a writer for the website. She is involved in Newspaper Club, Debate Club, Model United Nations, and Academic League. She...