Steps Towards A Better Planet With Sierra Club
By Kasi Khathuria
In honor of earth month, we are highlighting Sierra Club here at SMHS. Sierra Club is passionate about teaching students about the environment, nature, and why we should take care of our planet now more than ever. Nicole Honda and Daphne Nguyen are the presidents of the club.
Nicole says she wants to "create positive change on earth" through the Sierra Club. Both Daphne and Nicole accomplish this by creating a tight-knit community of students who have a desire to learn about ways to save ecosystems and live a more environmentally friendly lifestyle. 
Daphne explained that because of COVID-19, everything has been online. The club has adapted to this format and has been active on Zoom calls. 
"Over Zoom we are trying to make it more individual based, trying to encourage our members to do things that they could do in everyday life. Just simple little things that will reduce their carbon footprint and be more environmentally friendly," Daphne explained. 
The club provides eco-friendly ideas, such as up-cycling, ways to waste less plastic, and little DIYs which promote sustainable habits. The presidents say one of their major goals is to introduce good behavior which will benefit our earth in the long run. 
Sierra Club not only educates students about the earth, but also presents opportunities of community service. Daphne talked about a beach cleanup they participated in, DIY's in the park, ideas which will positively affect our environment, and provided members with resources to find more community service opportunities.
"Creating that starting place for kids to grow and learn about this is how we are going to fix our global issue" Nicole said. She believes that with enough knowledge about environmental issues and actions we can take to change them, it is possible for our generation to make an impact. 
Leave a Comment
About the Contributor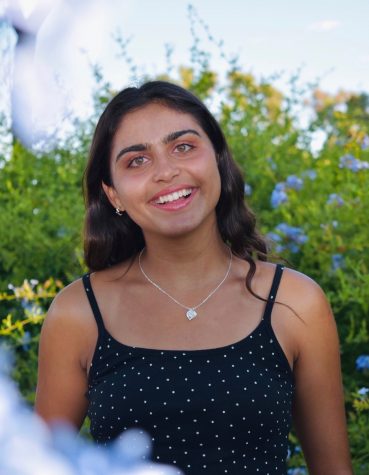 Kasi Khathuria, Co Editor in Chief
Kasi enjoys going on long walks by the beach and trying new coffee shops. Her favorite book is 'Every Day' by David Levithan. If Kasi had $5 right now...