Kyle Washington Student Profile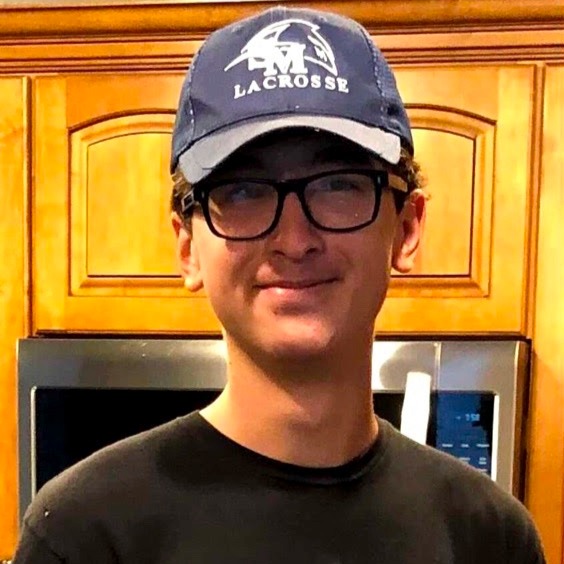 By Damian Hinojosa
Kyle Washington was just a normal freshman, until he began playing lacrosse where he has dominated the sport.
He put his blood, sweat, and tears into lacrosse and as time passed, he was chosen to be co-captain. This role came with huge responsibilities, meaning he had to step up his game. As a leader, he's made big choices for the team in order to enhance the team's algorithms. He looks for new strategies to beat the opponents and secure the win not only for his teammates, but his school.
It all changed in the year of 2020. "I'm not sure if we're even playing due to the pandemic. It might change depending on the case rate but if we do, I'll dominate the competition," Kyle declared.
Looking beyond the pandemic, Kyle was very particular about the way he wanted things done. It was more so for his ability to guide the team. If any mistakes were made, it caused a stress that is a heavy burden to him specifically. It was more of a job rather than a sport for Kyle. He puts hours and hours into practice to enhance his skills for a better game output. Kyle strategized his techniques, any mistakes were fatal and had to immediately be fixed for the upcoming game.
Kyle has a very calm personality and makes decisions based on the situation he's in. His characteristics are far from others and he needs to perfect any little thing no matter what the subject is.
In regards to the pandemic he said, "I really hope we're able to play because I was really looking forward to having a great season this year".
It is very hard to stay motivated during this time, but he's managing to stay strong and work harder than ever. Even outside of school he is constantly putting in hours of training. Kyle has committed every single bit of his time to lacrosse and he will not disappoint anyone this season. He strives to excel and won't stop working until he has achieved all of his goals.
Leave a Comment