SMUSD Unveils New Portrait of a Graduate Initiative
By Ella Tackett
SMUSD has been on a mission to change the way students are motivated at school. A project that has been in the works for a while now is the Portrait of a Graduate initiative. Set in motion by the new superintendent, Andy Johnsen, the project is aimed to reframe the perception of what a graduate looks like in this day and age. "The question we have to ask is what is it, what would you need in the 21st century? What does a kid need to look like when they leave our system? What are the skills, the competencies, the abilities, the capabilities that they need to have to go be successful?"
"So we brought together people who could answer this question. Teachers, school administrators, parents, local business owners, and the students themselves. Local government officials too, everybody who has an interest in answering that question." The goal is to have students be able to see themselves in the Portrait and hopefully increase or reignite their motivation to do well in school. All the work and research put into the Portrait culminated in a graphic that was released on Tuesday, May 24th at the SMUSD Year in Review Board Meeting. While this is the initial step to introducing the Portrait Goals, the reach of this project will far exceed the graphic. The values introduced in the Portrait are part of a long-term reevaluation of the school system and looking at ways to make it more successful and accessible to all students. The main goal is for students of all ethnicities, backgrounds, and demographics to be able to see themselves as a graduate. School's main purpose, in general, is to prepare students for the real world and make sure they have all the tools necessary to enter the workforce successfully. Because these 'tools' are ever evolving and changing with the world, the way the school system works should evolve along with it. What makes this project so unique is that it focuses mainly on the input of the students.
"
The stars of the show were the kids. When they got to talk about what they were thinking about, it was unbelievable. They were definitely the stars of the show
— Andy Johnsen
This project will, if all goes as planned, optimize students' experience with our district. There have been a lot of similar projects aimed at enhancing the school system, but this one really stands out in regards to its inclusivity. It can only be hoped that when all is said and done, the district will come out better, stronger, and more equipped to prepare its students for the world.
Leave a Comment
About the Contributor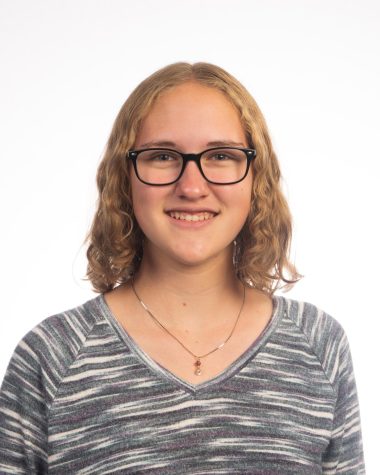 Ella Tackett, Writer
Ella is a freshman at SMHS and a writer for the website. She is involved in Newspaper Club, Debate Club, Model United Nations, and Academic League. She...