SMHS Swim Team Wins League
By Arlette Galicia
As they leave the school two hours early, the swimmers of SMHS Swim and Dive Team get ready to board the bus and head to Rancho Bernardo High School for the league championships (prelims) on Thursday, April 28. Only about 45 kids swam out of the entire team.
Saturday, April 30, was the league finals at 10 a.m.. After a long and tiring day, the SMHS Swim Team, both boys and girls, had won the finals making them the Undefeated Palomar League Champs. Out of the 45 kids that swam, only some of them had made the cut for the CIF team.
  Although this is the biggest CIF team in San Marcos going down in history, there's also something else. Cassidy Allison, freshman, was one of the athletes swimming at leagues, out of her three events that she swam incredibly in, one stuck out the most. She was signed up for the 100-yard Freestyle and crushed it. As she reaches the last 5 yards of her race, cheers are heard all around, she hits the wall and all eyes are up on the board to see her time. They couldn't believe it, she had broken a school record, making the new time she set being 52.19.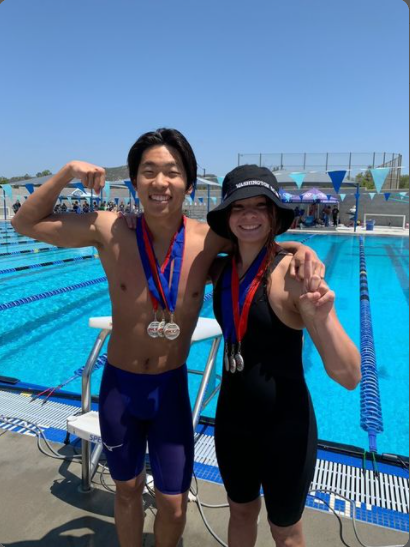 "I was really excited when I first found out," said freshman, Cassidy Allison. Truly not believing that she broke a high school record, she went to ask her coach to double check. "At first I didn't really know and then I went over to Coach Michael and he was like 'YEA FIRST RECORD BREAKER!"  With leagues ending, the stress isn't over yet. The few swimmers, including Cassidy, still have their CIF championships on Wednesday May 4 and Saturday May 7. The divers have their CIF championships too on Friday May 6.
  After celebrating their big win, coaches Michael Kleinert and Vanessa Boon trained the team hard and the outcome of that work was the girls' team winning CIF and the boys' team coming in a lucky third place. What a great season for the Swim and Dive Team.
Leave a Comment
About the Contributor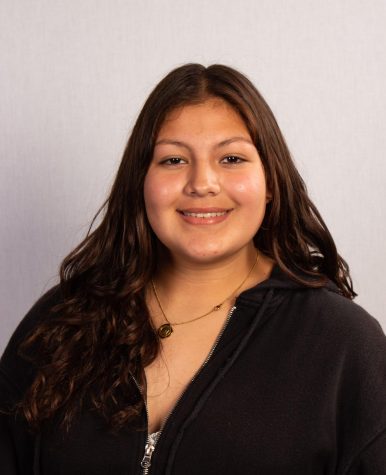 Arlette Galicia, Writer





Arlette is on the JV girls water polo team. If she had $5 right now, Arlette would definitely spend it on watermelon Sour Patch Kids and a mango...