Students Share the Importance of Unique Cultural Recipes During the Holidays
By Madilyn Kim
Whether it's take-out or home-cooked, cultural foods are a norm during the holidays. Culture is what makes everyone unique in their own ways and it can be expressed through amazing platters of food. Many people use food to celebrate important holidays and milestones. These meals can be passed down through generations in a family.
Many students at SMHS are maintaining their family traditions through tasty recipes. Senior Giovanny Rodriguez, the president of the Hispanic Student Union, shared a recipe for Spanish punch. "It's one of those things that we have been making for years during the holidays, and it is my favorite," Rodriguez said.
Cuisine can be an important element of culture as it can help bring a family together. It also encourages families to reminisce about their past and ancestors. Making recipes with loved ones and enjoying them all together can be very memorable. Being in the presence of family along with collaborating to create a dish can help people become closer than ever. 
 "It's important having the time to spend with my family and also having that tradition. It is something that we can all enjoy together, making and eating the food," senior Lindsey Tran said. 
Tran is co-president of the Asian Student Union. She likes to celebrate holidays such as Christmas and New Years with egg rolls. Her grandma has been making these for a while now and she and her family look forward to them being on the table during the holidays. Not only does the process of creating the recipe hold value, but the history of it does also. The importance of culture varies in the home but the meals are an enjoyable way to express it. Some appreciate the process of cooking to make others in their life happy or it may be culturally expected of them. Traditional cultural dishes should be cherished as they are so unique, special, and hold meaning. Cultural foods can be very tedious to whip up but in the end, it puts a smile on everyone's face.
Leave a Comment
About the Contributor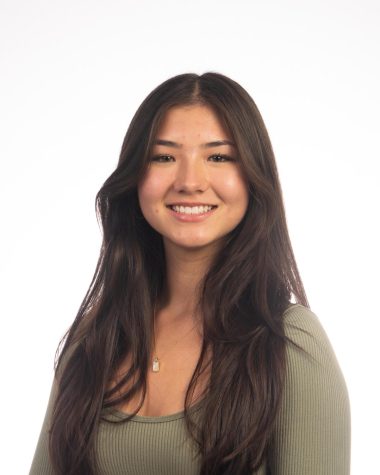 Madilyn Kim, Writer
Madilyn joined journalism because she wanted to get more educated on how to write interesting stories. Her favorite artist is Mac Miller. If Madilyn had...