Volunteering Through the Intergenerational Club
By Alexandra Schueller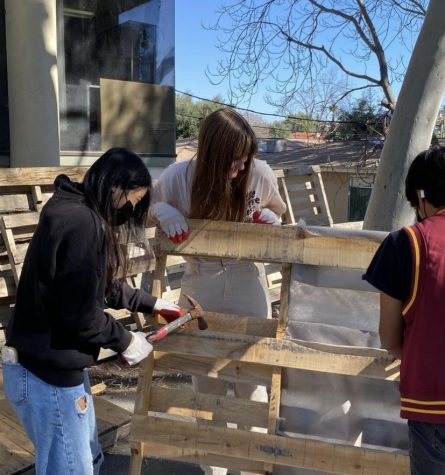 Intergenerational: the interaction between members of different generations. This is what the Intergenerational Club aims to achieve, passionately volunteering at senior living and animal shelters while giving their all. 
Yuta Sato, a senior at San Marcos High School, is the president of the Intergenerational Club, alongside junior Shree Mehtra, as the vice president. Sato fervidly expressed what the club is all about. "We are students focused on doing community service for the elderly as well as animals. Its original goal was to bridge the gap between the elderly and the youth," he said. 
The club started back in 2018 with a group of seniors and has changed substantially over four years when it comes to different volunteering opportunities. Before COVID-19 wreaked havoc on our lives, the club volunteered at a lot of retirement homes, making their aim of connecting the generations a reality.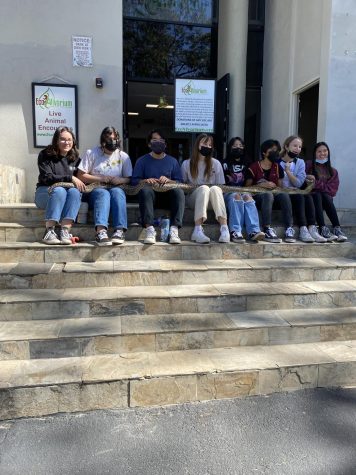 "That's where the main purpose of the goal came in. I've always liked doing community service, it's an easy way to connect with people," Sato said, having been actively involved with the Intergenerational Club ever since his freshman year.
Now that he is the president, Sato reaches out to different local organizations to seek out volunteering activities. These activities range from donating, food drives, and working at animal sanctuaries or farms that give people a chance to interact with animals and meet new people. 
"The activity that has probably been the most successful across all four years is the Walk to End Alzheimer's, that's what I am happy about, since the beginning of the club we have worked with them and you cheer people on, it is really wholesome," Sato said, touching on what his favorite activity was that the club has done so far.  
The club managed to adapt well to the rapid changes COVID-19 brought throughout the past two years, which limited working together in larger groups. During online learning, they focused on donating and finding online opportunities in which individual members could participate so that they could contribute to their community even from home. Despite it still being difficult to volunteer at retirement homes, the club has found new ways to keep to its original goal of connecting generations. 
"We were trying to be more creative with ideas, especially with the letters that we did, so we thought it would be an easier way to help people," Sato said. The students had written letters to the elderly, which was a safer alternative during the pandemic while still putting a smile on their faces. 
The Intergenerational Club provides students with the chance to gain community service hours and give them a unique experience at every event. Just this past weekend, the volunteers went to Ecovivarium, a reptile and amphibian museum. It allowed them to work together to create fences for the museum and to interact with some of the reptiles. 
Sato describes how he feels after every event. "It makes me more motivated to continue helping more people, because you see that these people are so grateful. It's pretty easy to make connections through a bonded activity," he said. "If you want to join, have a passion for helping people in general and be willing to put in the effort to make people's days."
View Comments (3)
About the Contributor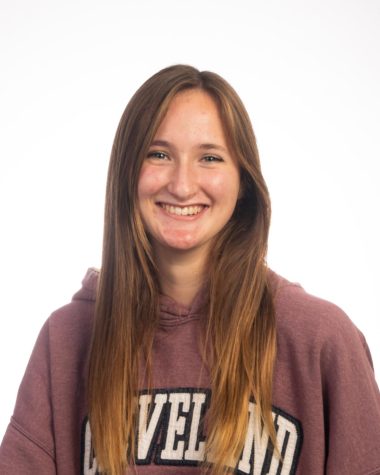 Alexandra Schueller, Writer
Alexa is a junior at SMHS. She joined Journalism because she is very passionate about writing and wants to enter the journalism field in the future. She...