Band Students vs. Time
By Arlette Galicia
Students only have a certain amount of time on their hands, so how do they manage to do 3 or more activities at the same time? With school, sports, band, and home life, students are forced to fit it all in a short period of time. Time management is a huge requirement when you've got your hands full; these students show us how they juggle their activities throughout the day.
Sofia Lawson, freshman, has been swimming competitively for 6 years, along with that, she is a part of the band here at SMHS. "It's very stressful but it's definitely worth it," Lawson said. Lawson swam 7 days a week, 3 hours each day, but that came to a stop once band season started, which was at the end of summer/beginning of the school year. Although now that band season has ended, she swims more in the week. Sports weren't the only thing keeping her busy throughout the year. In summer, she attended "The Summer Music Academy" also known as band camp. 
Band camp is a five week program, where the first week they learn the basics of marching and steps between the hours of 6 p.m. to 9 p.m.. The next two weeks they learn drills, and the last two weeks, from 1 p.m.to 9 p.m, they learn the music for the show, which is also when they get ready for the season. Lawson though, isn't the only one with her hands full.
Logan Gallup, freshman, plays softball outside of her school life, but within it, she does yearbook and band, which can take up loads of time. Her practices for band are 2 days a week along with softball. Luckily, Gallup is able to catch up on her homework for school. Since she has been doing both activities for a while, it's quite easy for her to manage her time correctly. "So I've been doing both of them for a long time, so it's pretty easy to juggle between them," Gallup said.
With having the same difficulties of managing their time, Gallup and Lawson both have a different idea of actually managing it. "Making a little schedule helps a lot because you can write down the time you have rehearsal, the time you have practice, the time you're going to do homework, or what assignments you have," Lawson said. "Just try and stay on top of what you're doing, and don't let yourself just get distracted by whatever you're doing," Gallup said. As both Gallup and Lawson continue their own activities, they're also proudly representing the SMHS band community.
Leave a Comment
About the Contributor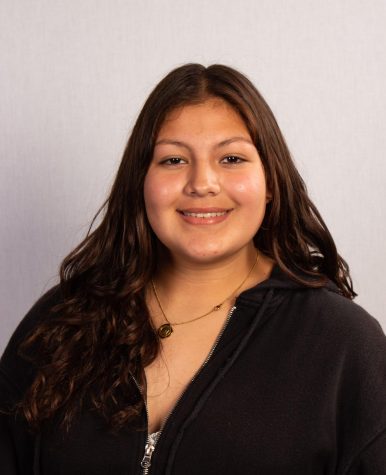 Arlette Galicia, Writer





Arlette is on the JV girls water polo team. If she had $5 right now, Arlette would definitely spend it on watermelon Sour Patch Kids and a mango...