A Safe Space: The SMHS Multi-Racial Student Union
By Kasi Khathuria
Student Union; the gathering of students who speak, support, and campaign for other students in which they represent. At SMHS, we have multiple student unions. Students of every race and background can join and be a part of a community on campus. The observed purpose of these unions is to promote inclusivity and represent the many who may feel underrepresented. 
This past year, a new student union was added to our extensive club list. We welcome the Multi-Racial Student Union! Seniors Ciara O'Reilly and Rinoa Barbuto created the student union this past year. "The multi-racial student union is like any other student union except our main audience is mixed-race students," O'Reilly said. 
Even though the student union itself was created to welcome and support mixed race students, the club is open to everyone. "Anyone is welcome to join, it's kind of geared towards mixed race kids, but we really just want to spread awareness," Barbuto said. The goal of the student union is to teach all students, multi-racial or not, about the unique experiences that mixed students go through on a daily basis. "It's a very different, unique, point of view, so we just want that to be understood, and also have a place where kids can go and feel understood," O'Reilly said. 
Club meetings are every other Tuesday at lunch and every meeting is filled with conversation and connections. Both club presidents want their members to feel safe and a part of a community on campus. They listen to the concerns, experiences, and feelings of their fellow mixed students and club members. "It's important for students to feel welcome on campus and feel like they have a place to go… It can be a struggle for students to feel like they're not understood in any environment, especially in one that you are in so often such as school. It's good to have clubs where people can feel they have something in common with others," Ciara said.
Along with these recurring meetings, the Multi-Racial Student Union participates in larger school events as well. Last semester, the club presidents helped out at both the Hispanic Student Union cultural event and the Middle-Eastern Student Union event. "We were out there in the Quad setting up a booth, having activities, so we are involved in larger campus activities," Ciara said. The club wants to push their members to not only speak up about their own culture but to also stay aware of the many cultures around them. The presidents don't have many events planned for their club at the moment, but they say that is due to change. 
Inclusivity and creating a safe space are both extremely important values for the club presidents. If you ever feel disconnected on campus, or need an outlet to express your cultural experiences, then stop by the Multi-Racial Student Union. They welcome all students with open arms.
View Comments (1)
About the Contributor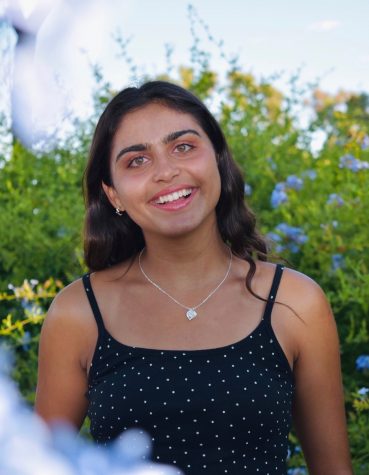 Kasi Khathuria, Co Editor in Chief
Kasi enjoys going on long walks by the beach and trying new coffee shops. Her favorite book is 'Every Day' by David Levithan. If Kasi had $5 right now...