Homecoming Throughout the Grades
By Alexandra Schueller
Violet, red, and blue lights dancing through the crowd and into the sky. ABBA's "Dancing Queen" blasting through the speakers. One might have thought it was the 80s, but it was actually San Marcos High School's 2021 homecoming dance. Students from all different grade levels gathered on the football field, dancing and creating memories. Each grade had a different homecoming experience, due to the disruption of COVID-19. For freshmen and sophomores, this was their first high school dance. Additionally, for juniors and seniors, it was a nostalgic moment after being deprived of any school events for almost two years. 
The class of 2024 spent the majority of their freshman year in front of a screen, and even though they have been in high school for more than a year, this homecoming was one of their first high school experiences. Mira Langin, sophomore at San Marcos High School, expressed her thoughts about the night. 
"It was fun, and I never had the chance to go to a school dance even though I am a sophomore," Langin said.
Students who go to complete online schools also lack a high school experience, rarely go to football games and dances. Skye Anderson, full-time online student, got invited as a guest to San Marcos High School's homecoming. 
"I got invited to go, and I danced a lot and had a lot of fun. I got to create lots of memories I would not have had if I didn't have friends who invited me to their school occasions," Anderson said
She also conveyed how she felt about going to the event while not going to a normal high school. "I'm in my junior year, and I went to charter schools before I transitioned fully online. Most kids who go to an online school don't have the chance to go to high school events, so I feel lucky to still be able to go with my friends. I still get that social aspect even though I am online."
For students who are seniors, it was an emotional night, having one last homecoming with their friends and being relieved that the dance didn't get cancelled due to COVID-19, like it did for the previous graduating class. For juniors, even though they have one last homecoming in front of them, it was sentimental to go to homecoming again after not having one since freshman year. 
"I liked the homecoming we had in 2019, but I understand that we had to make some changes due to COVID this year. It felt nice going to school dances again after hoping for one to happen for so long," Rhiana Drader said, junior. The pandemic affected many features of school, and finally being together again, creating bonds and lasting memories, was a breath of fresh air for students no matter their grade. 
"Homecoming made me thankful for the time I have with my friends before we all graduate," Drader said. 
Leave a Comment
About the Contributor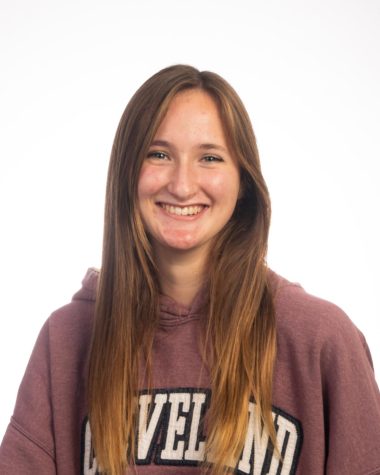 Alexandra Schueller, Writer
Alexa is a junior at SMHS. She joined Journalism because she is very passionate about writing and wants to enter the journalism field in the future. She...