The Owl House Is A Be-Witching Experience
By Colette Nuyen
With Season 1 completed and Season 2 currently airing, now is the perfect time to talk about one of Disney's latest animated television series. In turns heartwarming, hilarious, and heartbreaking, The Owl House has received widespread praise for its ability to cleverly express mature ideas to a young audience, while creating an entertaining experience for any age.
The Owl House follows 15-year-old human Luz Noceda (Sarah-Nicole Robles) as she explores the world of witches and aims to become a witch herself, beginning by befriending rebel witch Eda Clawthorne (Wendie Malick) and her demon ward King (Alex Hirsch). However, adventure isn't all Luz discovers on the Boiling Isles, and soon she must contend with its tyrannical emperor as he threatens to destroy the family and home she's made.
   The first detail which comes to mind with this animated fantasy show…is the animation! Since it's produced by Disney, the animation is always high quality, expressive, and entertaining, rising to whatever any given scene requires. In moments of climactic action and emotion, however, it heightens to a truly transcendent level, creating epic and beautiful scenes anyone would marvel at.
   The series is also engaging and clever in its writing. Snappy jokes are delivered with brilliant timing, foreshadowing is perfectly placed in order to elicit compelling theories, and the balancing of emotions allows for moments of both lighthearted exploration and poignant commentary. As for pacing, there are definitely some weak points in Season 1 where the writing doesn't flow as naturally, feeling rote and repetitive rather than creative. But as of yet, Season 2 hasn't displayed any of these shortcomings, instead unfailingly moving along its narrative path towards the denouement. Questions of identity, family, morality, and personal happiness are woven into every plot beat, shaping the characters' struggles with themselves, each other, and the world around them.
   And accompanying the story, with all its rises and falls, there is the beautiful score. Starting with the catchy and upbeat theme song, The Owl House's distinct sound serves to make its world and atmosphere uniquely spellbinding, picking up and slowing down in all the right places in order to evoke emotional reactions within the viewer.
While the music and animation bring the show's world to life, the voice actors perfectly encapsulate each character, bringing them to life to such effect that even minimal background characters receive attention from fans. These performances shine in powerful emotional scenes. From Hunter's (Zeno Robinson) manic desperation in Eclipse Lake, to Luz's quiet grief in Reaching Out, all are executed to devastating effect.
   Speaking of characters, it's finally time to highlight many people's favorite part of the show. There are honestly not enough words in the world to express how masterfully The Owl House builds its characters. Every person is engaging in a different way, with some inspiring feelings of adoration, others ambivalence, and a select few loathing, they're each given individual and satisfying development. The ever-expanding cast is filled with so many diverse personalities that it's difficult to find characters you don't relate to. Luz Noceda's curiosity and kindness, Willow Park's (Tati Gabrielle) warm heart and surprising streak of ruthlessness, Lilith Clawthorne's (Cissy Jones) both doubt-filled and reckless nature, the list of Boiling Isles inhabitants goes on…all while the principal villain, Emperor Belos (Matthew Rhys Evans), looms large from his seat of power.
   On the other hand, it could be said that the cast is a little too large. As the show attempts to juggle each of its characters which have become expected and beloved features, it's inevitable that some will receive less attention. This pressure can be felt more significantly in Season 2, as the cast grows further, and side characters like Luz's best friends Willow and Gus are the subjects of less focus and development.
   As stated many times, both on and off the show, The Owl House is a story "for the weirdos out there", and one way this takes form is through phenomenally good representation. From Luz's Dominican American heritage and relationship with rival-turned-girlfriend Amity, to Eda's curse serving as a metaphor for chronic illness, The Owl House consistently delivers explicit, realistic, compassionate representation for all manner of marginalized identities. Time and again, the creators have proved their deep commitment to creating stories for those who have been historically overlooked and oppressed. As a queer POC, I myself was originally drawn to the show because I heard of its excellent LBGT+ representation. The power of feeling recognized and valued through media is one that cannot be understated, and one that Dana Terrace and her team continually use to shape their creation.
   The Owl House is a truly special story, one that will always have a close place in my heart. As Season 2 wraps up and the final season is produced, I hope you'll join me in entering this other world and reveling in its beauty, humanity, and magic.
Leave a Comment
About the Writer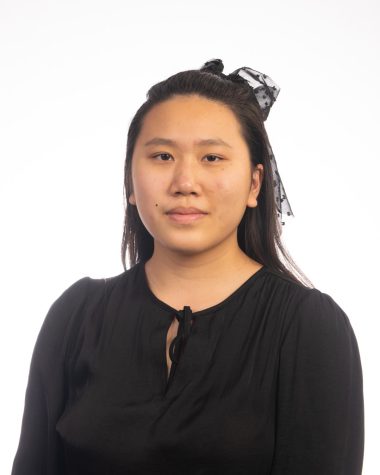 Colette Nuyen, Writer





Colette is a Senior who joined Journalism because they wanted to expand upon their writing and to learn a new skill in an unfamiliar field. Their...