The New and Improved Future Center Motivates Students to Plan and Prepare
By Kasi Khathuria
Walking into the new and improved Future center; comfy chairs and couches are scattered across the room. The staff is welcoming and makes the space comfortable for optimum focus. This new environment is perfect for students to plan and prepare for their future, and it's open for everyone at SMHS. 
A couple of years ago, the Future Center consisted of a few tables scattered here and there. It was simple, yet still pretty effective. It was called the Career Center, students would visit in order to get their work permit signed or if they had any questions concerning jobs and careers. Today, we walk into the Future Center. It has been totally reinvented into a space where students can feel comfortable as they work through their college and career plans. Added couches, chairs, and desks make the Future center welcoming and an area where students can stay focused on their goals. Physically, the Future Center has adapted drastically. However, the purpose of the center has also shifted. The focus is on teaching students they do have a future and should be excited to explore it. There are endless possibilities on what can come after high school and the Future Center is here to show it. 
"We wanted this space to be a welcoming, non-intimidating place for all students to get the help they need for their future. Sometimes "college" and "career" can seem far off for some students," said Lisa Stout, the executive director of the San Marcos Promise (the non-profit organization which created our Future Center). Some students may think that the Future Center is solely for students who are planning to go to college. This is absolutely wrong. The staff in the Future Center are there to help any student because every student has a future. The future looks different for everyone and the Future Center is here to embrace that. "ALL students have a future and we want them to be excited about that future," Stout said. 
Inside the Future Center are loads of resources along with an environment that makes it easy to plan and prepare for the future, whatever that may be. The staff is always there to answer any questions with welcoming arms. "The Future Center is open to all students, so all students should be utilizing the center and its resources, such as college applications, FAFSA, work permits, career exploration, and professional development," said Heidi Harris, the Future Center Coordinator. 
Along with all the physical and goal changes that are ongoing in the Future Center is the dedication we see under the title. "Future Center Dedicated to Ms. Barbara Dolan." Ms.Dolan was a part of the San Marcos community for over 30 years. Even in retirement she would volunteer and stay involved at SMHS. Unfortunately, Ms.Dolan passed away in 2007 but her legacy now lives on in the Future Center. "Ms. Dolan was a teacher, coach and mentor at SMHS.  She was the pioneer in the ASB, pageantry and cheerleading communities," Harris said. To read more about Ms.Dolan's contributions to SMHS visit Barbara J. Dolan at SMHS. 
The Future Center at SMHS is still under remodeling and continues to change. It's open every school day and the staff is always there to help. Hopefully, visiting the Future Center can make the future a little less scary.
Leave a Comment
About the Contributor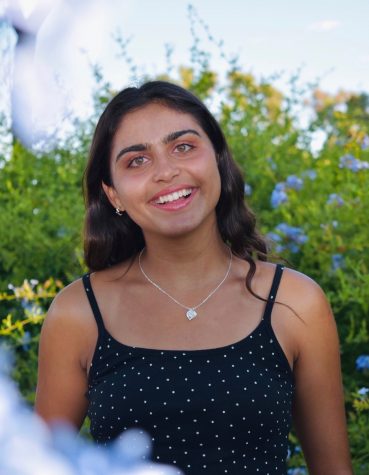 Kasi Khathuria, Co Editor in Chief
Kasi enjoys going on long walks by the beach and trying new coffee shops. Her favorite book is 'Every Day' by David Levithan. If Kasi had $5 right now...