Meet Your Assistant Principals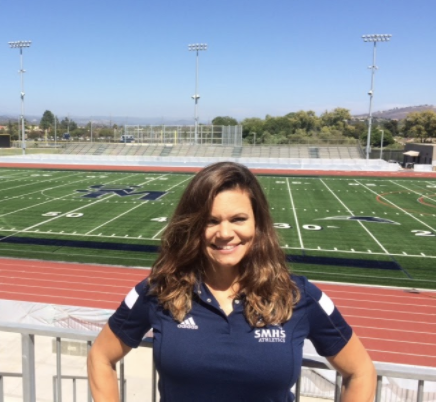 By Rena Keyes
You might be intimidated by the four assistant principals walking around San Marcos High, but according to Mrs. Carr-Brown, the goal of her, Mr. Zeait, Mrs. Hale, and Mr. Gallego is to "make sure [they're] supporting the students and staff on campus" before anything else. Mrs. Hale wants students to feel "physically safe, academically challenged and emotionally supported" here on campus and at home.
The assistant principals work with and help certain students "divided up by alpha" according to Mrs. Carr-Brown. This means they divide up the kids on campus by last name and only work with certain ones. They also split up the different departments around campus they are assigned to work with. This gives the assistant principal's a chance to get to know all the students they work with. Mr. Gallego informs us that while students aren't on campus they are continuing "to prepare for the protocols and safety that will be put in place when students return."
The assistant principals workload has changed during distance learning just like all the students here at San Marcos High. Mrs. Hale described the assistant principal's day, and how it's not all fun and easy due to quarantine. Many "Zoom meetings and added paperwork" have been put in place of school events.
Even though online school is a challenge for many, Mr. Gallego believes it's a way to "adapt and grow, finding new ways to connect with people" and wants everyone to keep working hard in class, because "there is a light at the end of the tunnel." 
Mrs. Carr-Brown wants students to look at it as an opportunity to "start setting alarms and managing when you start and stop working" to get everything done and learn how to control your day. 
Just remember, the assistant principals are always trying to work with you, not against you. They want you to succeed just as much as you want yourself to. Next time we are at school, don't forget to say hello and make sure to thank them for all they've done for San Marcos High, the students, and staff!
Leave a Comment