Palomar Classes: Why Take One?
By Ella Tackett
Getting ahead in credits. The perks of a college student ID. A weighted grade. All of these are benefits of taking a dual enrollment class at Palomar College. It is a great way to get graduation credits as well to get ahead in college credits, but there are pros and cons to enrolling. Taking a class as an elective or for a foreign language can have massive payoffs, but they also have their caveats.
Foreign language classes at Palomar are a great opportunity to take advantage of. "We cover what we would cover in a year of high school in one semester, so I got to take Spanish 2 and Spanish 3 this year so now I'm all done before junior year, which means I have more room for my other classes," said sophomore Celina Jiang. Depending on what language you take, the classes can also have a weighted grade. If you excel, this can dramatically increase your GPA.
While taking a language can be beneficial, it can also be extremely challenging. "It was easy for me since I already speak the language, but honestly it was even challenging for me because of the grammar, and there were lots of projects as well as conversation practices," said junior Alexa Schueller, who took a German class. "It's a five-to-ten-hour commitment a week." That being said, the Palomar drop dates are usually later in the semester, so there is a large window of time to see if the class is for you before making a final decision.
This year the classes were largely online due to COVID, which many students liked. "I thought it was a good opportunity because it was asynchronous and online, which I think is easier than an in-person class," Jiang said. Next year, most classes will most likely be in-person, but there is a chance some may still be online. This allows students to pick the format that they like best.
There are a plethora of dual enrollment options at Palomar that are not language and count for elective credits. Classes such as College Success Skills, Social Media for Business, and Administration of Justice are just some of the many classes that students can take. These classes are designed just for high school students, and are usually at San Marcos High School, as a 7th period. (It will show up as a 9th period on your schedule.)
What's great about the classes being counted as separate is that it does not count as a class during your school day, so it's a way around the "max of 6 classes" rule, if that's something you're interested in. The same is true of all Palomar classes, but what's nice about foreign language is it frees up a period of your school day. Because you are getting the language credits at the college, you can have either an extra elective or a free period.
"
"They didn't offer this class here, and I really wanted to take it, because I'm already taking AP Psychology and I thought it would be fun."
— Junior Layla Vahedi
Junior Layla Vahedi, who is taking a Managing Stress and Well-Being class, said: "They didn't offer this class here, and I really wanted to take it, because I'm already taking AP Psychology and I thought it would be fun." A major perk of taking these classes is that they are often relevant to students and have real-life implications. They are usually taught by instructors who have had experience in the field they are teaching about, leading to a more applicable learning experience. "The content of the assignments is a lot more meaningful," said Vahedi.
A potential con of the classes is that the electives are usually weighted, so that may be a possible negative for some students. While they also may come with an added homework load, that is not true for all. "I like the workload, it's not a lot, but you get to think more," Vahedi said. Overall, whether or not the class is right for you is entirely a personal judgment call. If you are unsure, talk to your counselor.
There are many opportunities to take advantage of at Palomar College for high school students, and SMUSD is very fortunate to benefit from all they offer. All students should think about taking a class there, as it is a great option and has many advantages. While it may not be for everyone, like any opportunity it is undoubtedly worth considering.
If you are interested in taking a foreign language class, talk to your counselor. You can find contact information for your counselor at: https://sanmarcoshigh.smusd.org/departments/counseling/counseling_department
If you are interested in an elective class, the information for dual enrollment for next semester can be found here: https://sites.google.com/smusd.org/smhscoursecatalog/home/dual-enrollment
Leave a Comment
About the Contributor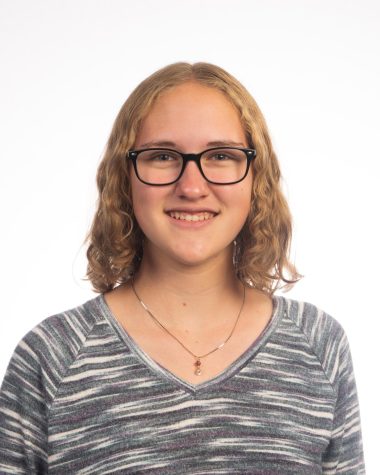 Ella Tackett, Writer
Ella is a freshman at SMHS and a writer for the website. She is involved in Newspaper Club, Debate Club, Model United Nations, and Academic League. She...