Marching to the Beat of Time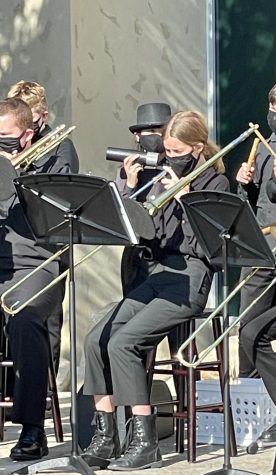 By Ella Tackett
The cacophony of instruments surrounds her for hours and hours a day. At home, there is little escape from the noise. This is just a day in the life of Evee Pettingill, a band student at SMHS. 
 At home, free time is fleeting. Between jazz band, concert band, and marching band, the time commitment for her is an enormous burden on top of her already copious amounts of homework. "As much as I love band, it is a large strain on my time," she said.
Her band classes are not free from homework either; practicing and perfecting her music can take hours. "It is really difficult juggling school assignments and band practice," Evee says. This is the reality for many band kids, who have to try and balance schoolwork, band, extracurriculars, as well as family and friends. 
This puts immense pressure on students' mental health and can cause a lot of added stress. Being a teenager in high school can cause a lot of anxiety, and band is an additional layer of pressure on top of that. Time management is key for keeping everything that needs to get done in check, Evee shares. Planning ahead and not procrastinating are the best approaches to managing the workload. Unfortunately, doing this is not a strong suit for many students, and this can cause them to fall behind on work. The extensive time engagement might result in students turning away from band, especially since marching band is required for all concert band students. 
However, Evee does not feel this way, "Having a community around me of people who know what I'm going through really overpowers the negative aspects of band," she said.
It is true that there are positive aspects of band, such as the community, the camaraderie, the exercise, and the significant boost it gives to college applications. Not to mention the multitude of benefits that playing a musical instrument gives the brain and body. 
Students in band have also been known to have higher acceptance rates into college. Good grades and a well-rounded application are vital for college acceptance, two things that may slip if there isn't enough time to go around. And Evee is only a freshman. Once SATs and AP classes are added to the mix, then the balancing act becomes even more precarious. Sports are another factor. Adding sports on top of band could be detrimental to a student's grades if they don't manage their time properly. There are some sports that are almost impossible to be a part of while in band, football included. There are a plethora of factors to be contemplated in this equation. All these points considered, it is really up to one's own opinion whether the advantages of band out weigh the negative aspects. For Evee, she has no regrets.
Leave a Comment
About the Contributor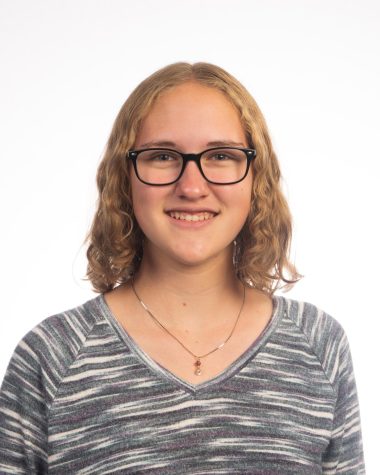 Ella Tackett, Writer
Ella is a freshman at SMHS and a writer for the website. She is involved in Newspaper Club, Debate Club, Model United Nations, and Academic League. She...