These Leaders are Changing our Campus for the Better
By Haylee Cassen
From planning school-wide events like homecoming and assemblies to planning lunchtime activities, fundraisers, and drives, The Associated Student Body, or ASB does it all. What most people don't know is that ASB is created by amazing leaders who use their determination to benefit our school. Even though it might not be the easiest task at hand, the idea of making someone's high school experience better is the reward itself.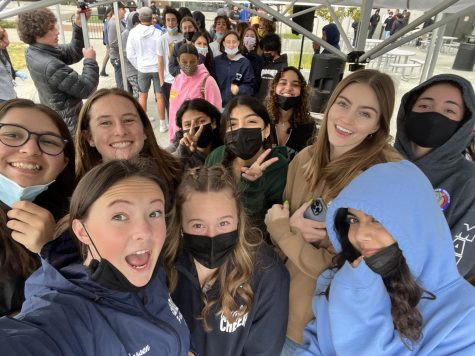 For the first time ever, there are not one, but two ASB Presidents. Seniors Kellen Bynes and Remy Corbin are this year's ASB co-presidents. "Being the first-ever ASB Co-Presidents in SMHS History is a humbling and rewarding experience, and I could not have asked for a better partner to do it with," Bynes said. As Kellen and Remy have a similar work ethic, and similar goals in mind for the ASB Program, they have made themselves a dynamic duo representing our school. "I hope our co-presidency can serve as an example for future leaders of teamwork built on a shared vision, trust, and a whole lot of respect and admiration for one another," Corbin said. As the first-ever co-presidents, Bynes and Corbin have allowed the school to grow to new expectations. 
Being a leader on campus might be hard but with such amazing and passionate students, our ASB thrives because of the leaders and the impact they have. Senior Haley Conrad, the ASB vice president, is just one of many strong leaders. "On our campus, leadership is everywhere. You're a leader if you consistently go to club meetings and participate, you're a leader if you help your peers with their classwork, you're a leader if you continuously motivate your teammates, etc. Leadership is not one size fits all, and that's the true beauty of it," Conrad said. Not only are leaders on campus, there are around 160 students who have devoted themselves to the act of leadership. "One of ASB's main goals is to create a welcoming and inclusive campus environment for all students at SMHS. In efforts to build trust with the student body. we found the importance in making our students feel celebrated on a regular basis without asking anything in return." Conrad said. As ASB students strive to achieve the goals of uniting the campus, more and more people join for the journey.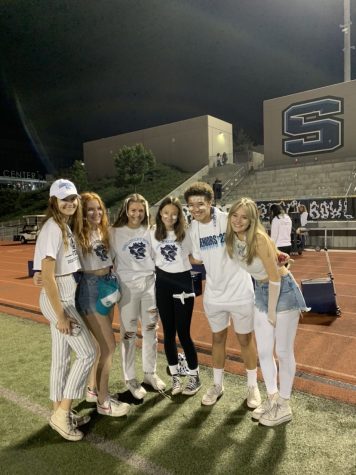 Planning a school-wide event might be difficult but the chance to make the environment or the experience the best it can be for another student is one reason why the leaders do it. Senior Kellen Bynes explains how planning a school-wide event is difficult but worth it. "Planning any sort of event, whether it be a small spirit week to dances as large as homecoming – is always difficult. But ASB trains students to always think about various aspects when planning an event, such as communication with administration, how you should effectively delegate tasks, how the student body will best enjoy the event/activity, and an accurate timeline for effective execution of the desired outcome," Bynes said. Through the works of our ASB program, students are able to make memories and share some of the best experiences of high school. 
ASB is not your standard typical class. Senior Remy Corbin, one of the ASB co-presidents describes the difference between an ASB class to a normal class. "ASB is a work-hard, play-hard type of class. Every day, as a collective team, we are busy and productive while simultaneously upbeat. A typical day in ASB is extremely hands-on. Students are often bustling around the room, gathering materials, and leaning their heads into group brainstorming," Corbin said. As ASB is a different class than most it is still extremely fun and it is highly involved. Senior Kellen Bynes, the ASB co-president shares how "there is always something for someone to do and make their own in ASB, and it has truly put me on a path that I honestly would not be on if it wasn't for me first joining it back in middle school."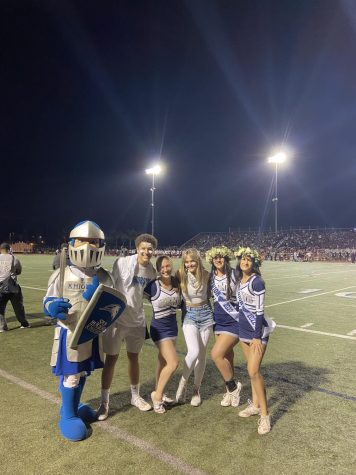 ASB is a unique, but fascinating class where students grow not only as leaders but as people in a community. If the planning of school-wide events for the student body or for small groups on campus while having opportunities to highlight and build the high school experience for others fascinates you, think of applying for asb in the future.
View Comments(1)
About the Contributor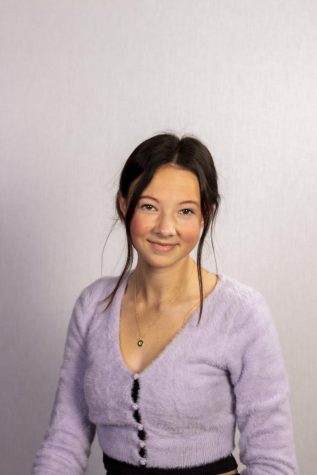 Haylee Cassen, Writer/Social Media Manager
Haylee is a Junior at SMHS and is involved in ASB, varsity girls field hockey, National Honors Society, and varsity girls lacrosse. In her free time Haylee...