Two Hands San Marcos: Mr. Sohn's Passion Brought to Life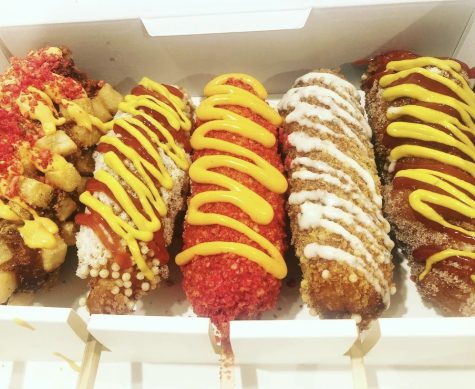 By Alexandra Schueller
Have you ever tried Korean-style corn dogs? Well, if you haven't, there is a new restaurant that has been opened by one of our very own teachers here at San Marcos High School. Samuel Sohn, a math teacher who is very passionate about teaching and cooking, decided to take the leap and open Two Hands San Marcos. 
Two Hands San Marcos is a restaurant that is very close to SMHS, located at 997 W San Marcos Boulevard. It introduces Korean-style corn dogs that are unlike traditional corn dogs. There are many combinations that you can choose from, delicious flavors ranging from sweet to spicy or somewhere in between based on your liking. 
"My passion is teaching but also cooking, so now I am able to do both," Sohn said while explaining the inspiration behind opening Two Hands San Marcos.  
This drive paid off when Two Hands held its grand opening on January 5th, giving away free corn dogs on January 6th and 7th. Despite the delays that COVID-19 brought, the opening was still a huge success. Mr. Sohn was very lively at his opening, informing everybody about the menu and different combinations they could get. Many students from San Marcos High School came to show their support for Mr. Sohn and his business by trying a new Korean-style dish.
Mr. Sohn expresses the Korean cultural aspect of the restaurant, "it is not just a typical hot dog on a stick, it is a little more catered to how in Korea they have their street food stalls," Sohn said.
   Customers have bustled in and out since Two Hands opened, creating a bigger demand through social media due to people posting pictures in the stylish restaurant and reviews of their tasty food.. "It is very Instagrammable, there are places to take photos," Sohn said.
Despite being a teacher full time, Mr. Sohn is able to tend to the restaurant as a manager and still have time to teach at San Marcos High School. It is fascinating how he juggles the two sides of his life, seeing as he is at the restaurant most days after school. Sohn opens up about his dedication to both of his two endeavors, being thankful that both of his jobs are very close to one another and he can go back and forth. 
"The location is right next to our school, pretty much five minutes away. I am a teacher here, so if I am heading to the restaurant after school, it is only a three or four minute drive," Sohn said. 
The distance is also a great factor, many students head to Two Hands to grab a bite to eat after school. His students have been immensely supportive and excited of the opening of his restaurant, and it started to garner attention very quickly around campus. "Students started talking about it and exponentially everyone started to see 'oh there is this place,'" Sohn said.
Sohn's passion for Two Hands is unmatched, drawing in people from all over to try the unique flavors that blend Korean cuisine with traditional corn dogs. Next time you want to try something new, think about stopping by Two Hands San Marcos and contribute to Mr. Sohn's ever growing business.
View Comments (1)
About the Contributor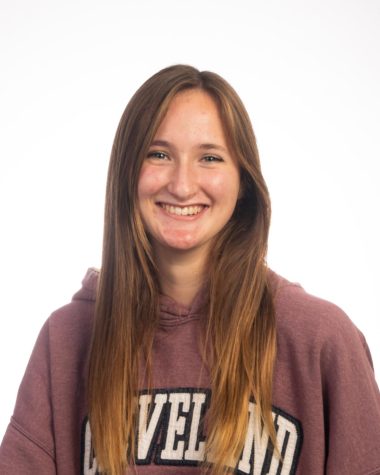 Alexandra Schueller, Writer
Alexa is a junior at SMHS. She joined Journalism because she is very passionate about writing and wants to enter the journalism field in the future. She...