Poverty and the Period Stain
By Jayden Stephenson
Menstruation isn't anything new. But what most people don't know is that nearly 25% of all menstruators are affected by period poverty, the lack of access to menstrual products, good period education, hygiene facilities, waste management, or all of the above. Because of the stigma behind periods women or people who menstruate that are experiencing this cannot get help. The Period Poverty Project is on a mission to change that.
"We were both, like, very inspired by that aspect of it, the fact that we had never heard about it, the fact that it wasn't something people were doing, so we just started it as a service club at school and then we kind of expanded and became a non-profit and started having different branches," said Yasi Henderson, senior and co-founder of the Period Poverty Project.
Established by Henderson and her friend Andrea Rix of The Bishops School in La Jolla, the Period Poverty Project or PPP's mission according to their website is "fight period poverty and period stigma." In the US, 1 in 4 women can't purchase products because they can't afford it. 1 in 4 teenagers who menstruate in the US have had to miss classes because of their period.
"I think a lot of times when you say 'period poverty' people are like 'oh, that must happen in India and Africa' and stuff like that but like the American schoolgirl thing, that brings us back, like it's happening in our community," Rix, co-founder of the organization and senior said.
Period shame is the root of the problem. The main reasons stigma is an issue are culture and religion. In western Nepal, because of a practice known as "chhaupadi," women are considered tainted during their cycle and banished to sheds for the week. According to the United Nations Population Fund (aka UNFPA), "menstruation taboos can keep women and girls from touching water or cooking, attending religious ceremonies, or engaging in community activities." Taboos like this are reinforcing the gender-based discrimination that women everywhere already go through. With stigma comes poverty.  
"In India, 71 percent of girls don't know what a period is before their first cycle, so that means so many people are having this moment when they first get their periods where they're just like 'why am I bleeding? I must be dying', like the amount of times I've heard stories from people from other countries saying 'I must be dying' or people who didn't have proper period education here in America being really scared of their first period is alarming," Rix said.
Health problems that are caused by bad menstrual hygiene include many things, one of them being cervical cancer. UTI's are another unfortunate outcome, and can be fatal if a kidney is damaged. Because of this, and other factors, period poverty is the fifth biggest killer of women. 
Henderson and Rix "find it unbelievable" that this many women have had to die because of "our society's discomfort with talking about normal biological functions."
Despite the staggering statistics, the PPP is ready to fight against this problem. "Just the fact that not a lot of people are paying attention to this problem, we wanted to just do our part and be loud about the problem," Rix said.
Donate:
The Alliance for Period Supplies 
Spread awareness: 
@periodmovement on Instagram 
@thepadproject on Instagram
@periodsupplies on Instagram
@tabooglobalprojects on Instagram (follow their other account @OrganiCup, a reusable menstrual cup company that makes a positive impact on the environment)
And of course, @periodpovertyproject.smhs on Instagram
View Comments (4)
About the Contributor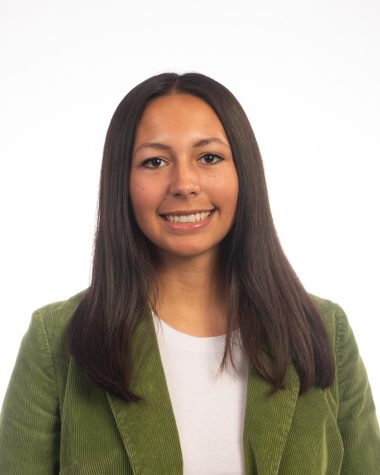 Jayden Stephenson, Writer
Jayden joined journalism because Criminal Justice was full and this class was my second choice for an elective. But she made it one of her choices because...